This is to inform potential applicants that the EMJMD WACOMA
will not open for selection for the next Academic Year 21-22.
The EACEA Erasmus Mundus Joint Master Degree projects catalogue is available HERE.
PLEASE NOTE: Official communications will only be sent to the Applicant's institutional account @studio.unibo.it.
Application
Targeted Students
WACOMA is open to students holding a suitable 1st Cycle/Bachelor Degree.
Candidates with solid background in subjects related to Earth Sciences, Geology, Environmental Biology and Chemistry, and Environmental Monitoring and Management possess the basis for a positive evaluation.
NOTE: Students holding a Bachelor Degree in other subjects may apply. The Academic Board will reserve the right to consider, assess and evaluate the Academic background of the applicant for admission to the selection procedure.
Students from all over the world, regardless of their nationality, ethnicity, religion, gender, or sexual orientation are welcome to apply to the program.
Admission Requirements
The minimum entry requirements are:
holding a suitable first cycle/undergraduate/bachelor degree

*

having an excellent and adequate academic and scientific background and personal skills. Please use the Application Form and CV samples (see the downloadable PDF files below and online application).
English language proficiency – B2

**/***

. Please fill in and upload the English Proficiency Statement form (mandatory - download the form below) and attach any relevant certificate and official statement in case of Exemption (mandatory)
*WACOMA is open to students holding a suitable Bachelor Degree in subjects related to the focus of the Master, e.g. Environmental Sciences, Marine Biology, Geology, Natural Sciences, Chemical Oceanography, Physics/Oceanography, Environmental Management.
Please note: Non graduate students can apply provided they upload an official document issued by the University of origin stating the estimated date of graduation that shall take place before the beginning of the Programme (by August each year).
**Accepted English language certificates:
TOEFL (Test of English as a Foreign Language) Internet Based Test (iBT) total score 90 or above, with a minimum sub score of 21 for each part of the test; Paper Based Test (PBT) 577 or above; or Computer Based Test (CBT) 233 or above.
IELTS (academic version) total score of 6.5 or above, with a minimum sub score of 6.0 for each part of the test, i.e. speaking, writing, reading and listening.
The Cambridge English Language Assessment: Grade B2 First (FCE) and Grade C1 Advanced (previously CAE).
Trinity College London ISE II.
***English language certificates Exemptions:
Please note: exemption from the English language proficiency requirements will be granted only to applicants complying with either one or both following conditions and provided they upload an official statement from their home university indicating that the language of instruction for the degree that have obtained was English.
Applicants with full Higher Education in English (certified by the Academic Institution issuing the BA with an Official Statement or Certificate)
Applicants from English-speaking countries (Official Language) with full Higher Education in English (certified by the Academic Institution issuing the BA with an Official Statement or Certificate)
NOTE: In case the applicant does not fully meet the abovementioned English Requirement, the Academic Board will reserve the right to consider, assess and evaluate whether the documents provided are suitable for admission to the selection procedure or not. If so, please be informed that the English proficiency criteria would not be taken into account to sum up to 10% weight of the total score (see SELECTION CRITERIA).
PLEASE NOTE: WACOMA CONSORTIUM does not take any responsibility for technical problems that may arise during the application phase. Applicants are strongly advised to upload complete application before the deadline, not on the deadline.
How to apply
The Call for application for NON SCHOLARSHIP HOLDERS 2020/21 is CLOSED.
Applicants shall complete the online registration and upload all the necessary application documents by the deadline on Studenti Online (www.studenti.unibo.it).
PLEASE NOTE: Applicants shall use their Family Name and Name as it appears in the Passport.
PLEASE NOTE: Applicants will only be contacted at the @studio.unibo.it email address that will be given to candidates at the registration phase. Students are advised that any official communication, request for additional documents, assessment results will be only sent to that email address. Students are expected to check their account regularly.
The application procedure is completed when all mandatory documents have been uploaded by the candidates. Only complete applications will be assessed. Incomplete applications will not be assessed.
Applicants will be requested to upload:
copy of Diploma with Official Academic Transcript of Records with Grades, Final mark/grade and Syllabus of previous studies. Diplomas without Transcript of Records, Grades, Final mark/grade and syllabus will not be considered

[mandatory]

proof of English language proficiency (use both the English Proficiency Form and attach a certificate and/or an official statement)

[mandatory]

CV (preferably use the sample provided)

[mandatory]

students Application Form (use form) 

[mandatory]

copy of Passport (all pages and visa) 

[mandatory]

2 reference Letters (ask your referees to UPLOAD ONLINE a reference letter addressed to the EMJMD WACOMA Consortium – see Form and Guidelines)

[mandatory]

other supporting Documents

[recommended]
The Academic Board may as well request to have an online (Skype) interview with candidates. In case a candidate is invited to sit an interview, the interview will become part of the selection process and will therefore be mandatory.
DOWNLOAD WORD FORMAT TO FILL IN THE REQUESTED DOCUMENTS AND UPLOAD THEM ONLINE:
| | |
| --- | --- |
| SELECTION CRITERIA | WEIGHT (%) |
| Appropriate Academic background and Excellence | 60% |
| CV, Professional and/or Research experience, Personal Statement, Reference Letters | 30% |
| English Proficiency | 10% |
| TOTAL | 100% |
Tuition fees · participation costs
WACOMA Participation costs:
9,000 € per year for students from Partner Countries
4,500 € per year for students from Programme Countries.
Participation costs include: tuition fees, administrative costs (e.g., enrolment and registration fees in at least 2 Universities, student card, access to services for students, welcome and orientation week/day, administrative costs), organization of Mobility tracks, participation to WACOMA winter schools and full insurance coverage.
Self-funded students shall be aware that the programme will entail other costs:
Eligibility Check
The eligibility check covers all the aspects listed below:
respect of application deadline;
completeness of the application file;
eligibility of the candidate in relation to the EMJMD criteria.
Ineligible applicants will be:
informed immediately after the eligibility check;
provided with the reasons of ineligibility;
provided with information on the appeal procedure.
Other Scholarship Opportunities
Scholarships, aid and benefits for students. Economic support for Italian and international students. Check HERE the opportunities: grants, prizes and incentives offered by the University of Bologna and for suggestions about other opportunities.
Selected Scholars and Invited Lecturers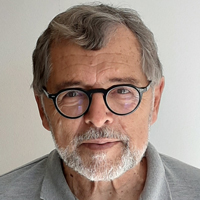 Paolo Ricci - 1st semester at UNIBO
Home Institutions: Stanford University, UCLA, UC Berkeley, University of San Francisco, and Holy Names University - USA
Topic: ENVIRONMENTAL ECONOMICS AND RISK MANAGEMENT IN COASTAL POLICY
CV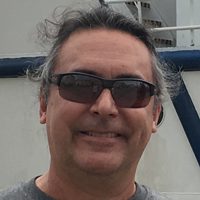 Eduardo Barboza - 1st semester at UNIBO
Home Institution: Universidade Federal do Rio Grande do Sul (UFRGS) - BRAZIL
Topic: ADVANCED TECHNOLOGIES AND DECISION SUPPORT SYSTEMS IN WATER AND COASTAL MANAGEMENT
CV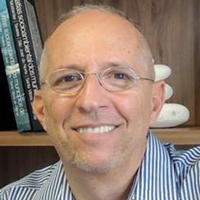 Marcus Polette - 1st semester at UNIBO
Home Institution: University of Vale do Itajaí (UNIVALI) – BRAZIL
Topic: COASTAL ZONE MANAGEMENT AND GOVERNANCE
EMJMD WACOMA teaching experience testimony
CV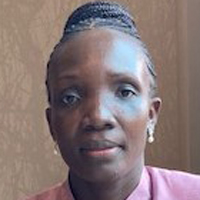 Margaret Awuor Owuor - Hot Topics intensive school at UALG
Home Institution: School of Environment, Water and Natural Resources South Eastern Kenya University - KENYA
Topic: TROPICAL COASTAL ECOSYSTEMS MANAGEMENT
EMJMD WACOMA teaching experience testimony
CV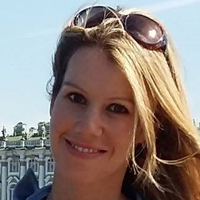 Vera Semeoshenkova - 2nd semester at UCA
Home Institution: Russian State Hydrometeorological University (RSHU)
Topic: TECHNIQUES FOR THE DIAGNOSIS ON ICZM PROCESS
EMJMD WACOMA teaching experience testimony
CV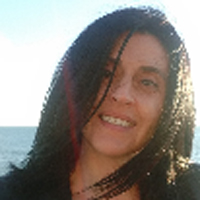 Roberta Guerra - 2nd semester at UCA
Home Institution: Università di Bologna
Topic: WEIGHT OF EVIDENCE ASSESSMENT OF CHEMICAL CONTAMINATION IN AQUATIC ENVIRONMENTS
CV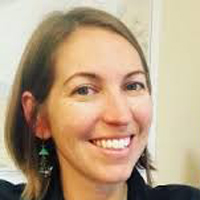 Cassie Gurbisz - Hot Topics intensive school at UALG
Home Institution: St. Mary's College of Maryland, MD, USA
Topic: SEAGRASS MANAGEMENT
CV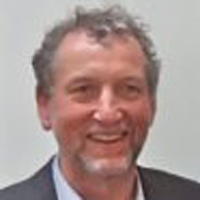 Simon Cragg - Hot Topics intensive school at UALG
Home Institution: University of Portsmouth, UK
Topic: MANGROVE MANAGEMENT
CV